An equalizer is a great option in terms of looking out for a four-point system weight distribution hitch. The question is, are you ready to invest in a $500+ hitch? If you have a strict budget and premium requirements, this Fastway e2 hitch review is for you.
Fastway E2 offers the deluxe features just as Blue Ox but half the price. It has two sway points but paying a hundred dollars more seems a good investment to use if we compare its features.
Moreover, we tested out the trunnion style model to find out the manufacturer's claims. Check down our review and analysis below to find out if it is worth your penny.
How does the e2 weight distribution hitch work?
Fastway e2 weight distribution hitch has a hitch attached built-in sway system that connects spring arms and front, rear weight. So, when a user adjusts its tow vehicle and trailer jack, the integrated sway controls the two points of the trailer. Larger trailer weight automatically distributes by balancing on front and behind. Resulting in zero sway and a hundred percent balance.
Key Features of Fastway e2 Hitch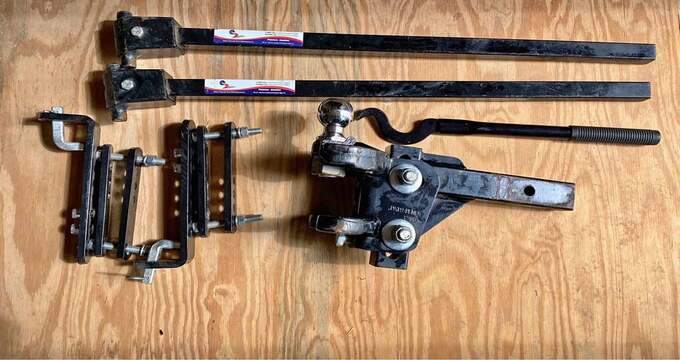 Avant-garde sway control
Fastway claims that the Fastway e2 has a revolutionary hitch design that makes regular travel trailers hard to sway. While testing this hitch, we did find its sway control makes driving faster and saves time. Moreover, the e2 hitch has a built-in sway control that gives uncompromised control amidst a large road. When our team crossed semi-trucks and faced sudden maneuvers, e2 surprisingly adjusted by itself.
Compared to extra ball mounts, e2 works great for trailers larger than the size of the tow vehicle. We would like to give a bonus point to Fastway e2 as there's no need for extra ball mounts, and the integrated sway control works head to head to resist the sway.
Smart weight distribution set up
Older models of Fastway had chain-controlled spring bars that were hard to adjust. E2 hitch has a critical ability for doing weight distribution system right. The permanent built-in sway control fights any kind of sway while providing excellent weight distribution. Simply put, users only need to switch up or down the l brackets to set up the weight distribution hitch. We advise you to take three different measurements on your tow vehicle first. Take measurements while the trailer is coupled and then without it. Lastly, when the weight distribution bars have tension, immediately take a measurement.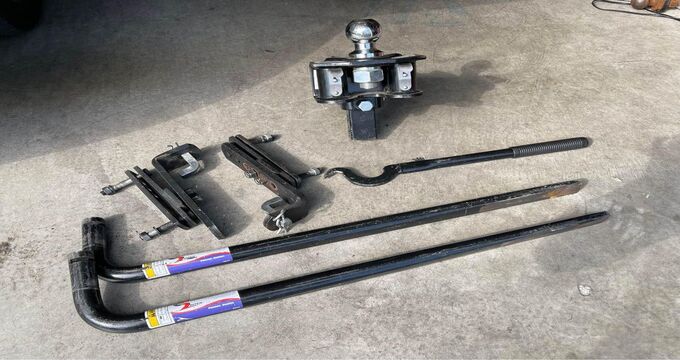 Remember, no hitch will work if it's not adjusted according to its weight distribution bars. Also, there are three different tongue weight versions available on the market besides the e2 94-00-1000 model. Our tested trailer has a 10,000 lb gross trailer weight rating; we went forward with the Fastway e2 1000lb tongue weight.
Furthermore, there are versions for 6,000, 8,000 & a special pre-installed hitch ball added to 10,000 lbs trailer weight.
The weight distribution hitch of e2 depends on the lever system. While we tried the l brackets and l pins to set up, you can use regular screws. Manufacturers highly recommend keeping at least 3 inches apart at the end of spring bars and to the center-left of the link plates.
Convertible trailer angle adjustment
Trailer angle adjustment is essential for smooth sway control and weight distribution. After adjusting the weight distribution hitches and spring arms, focus on fixing the trailer angle. Fastway e2 weight distribution needs front and rear axle measurement while muser does parallel-ground measurement.
As it has built-in sway control, users don't need separate chain adjustment of the ball mount. But trailer angle adjustment helps sway bars to take turns on the downhill roads from time to time. If users find the difference of 1 to ¼ inches, they must adjust the hitch ball height. Remember how you adjust your hitch ball height directly affects the weight distribution and might control the sway.
Also read: Eaz lift Recurve r6 weight distribution hitch Review
Intelligent hitch adjustment system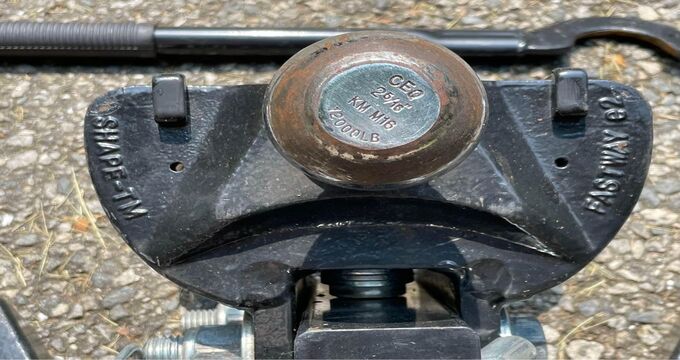 Every vehicle and hitch has a different setting. What would be suitable for us might not be suitable for another use. So, Fastway e2 hitches are made with advanced settings that go for long roads. If you combined empty trailer and trailer frame, ground clearance needs adjustment.
You need to install a hook properly to the spring arm area to lock the hitch. A trailer with clean water and a propane tank needs separate hitch adjustment than a trailer that doesn't. Also, the change of tongue weight affects the hitch system and wd system directly. Manufacturers claim that appropriate hitch settings provide a good towing experience while having none at the side.
Round bar or Trunnion model?
Fastway e2 weight distribution hitch comes in two different models. One is the round bar style, and the other is the Trunnion. Unfortunately, we've only tested the trunnion style, and we must say we were impressed by e2's performance. Round bars tend to slide up a trailer's head and are held with spring clips. Fastway e2 is a perfect replacement for old fashioned chain hitch.
Quality craftsmanship
E2 is indeed a revolution in the weight distribution industry. The two point sway control can side control trailer jack adjusting with the spring arms. Both the trailers can accommodate with sway. Also, the same company that makes Fastway makes the iconic equalizer hitch.
Users whose rise is needed and go through tough weather restrictions might consider the equalizer line. Even if it has four sway points, we think the E2 has the better ground clearance and operating lease. Also, the good news is that E2 has won national awards as the best hitch.
Fastway e2 Pros & Cons:
Pros:
E2 replaces old fashioned chain sway control with the built in sway control
Built in sway control reduces the need and expense of extra ball mount
Rubber mallets are compatible with spring bars and l bracket adjustment
Front axle stays firm while down or uphill roads providing better control over the tow vehicle
Manufactures provide 10 years warranty
Comes in round bar style and trunnion style for adjustment
There are four different weight models for different tongue weights, starting from 600lbs and ending at 10,000 lbs
Easy to set up a hook and remove from towed vehicle
Protects bumper from unexpected accidents when not towing
Keeps vehicle and trailer aligned even in 40+ wind
Cons
Installing the bars can be tricky without proper measurement knowledge
Causes noise and sometimes blocks back up sensor
Installing Fastway e2 Hitch (Video Guide)
Conclusion
According to our Fastway e2 hitch review, this hitch is an excellent choice for longer trips and large trailers. If you are a fan of old chains added on sway, then this is not for you. Users who are looking for modern and effortless sway control and weight distribution should check E2 out. Compared to Curt 48004 Pintle Hook Hitch, E2 offers modern features at an affordable price, making it a great deal.
Also, the two sway point control makes it convenient and easy. Proper weight distribution installation also adds to the durability of your hitch and not to mention accident prevention.
Related: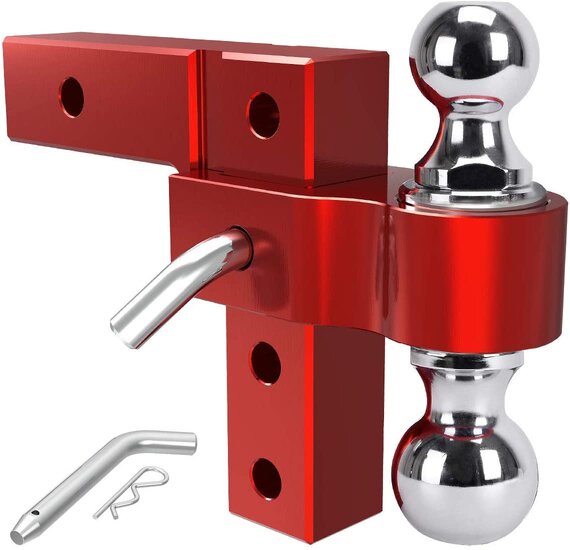 We are a team of 8 Hitch specialists based in Poland. Every day we fix different hitches for our clients. So we thought why not create an informational blog for the hitch users from all over the world.
So besides running our Hitch store here in Poland, we also write the hitch accessories tips and guidelines on this website. Read more about our Hitch store and services here.